Julie Lambert: 2,000 don't have shelter in Eugene every night
4 min read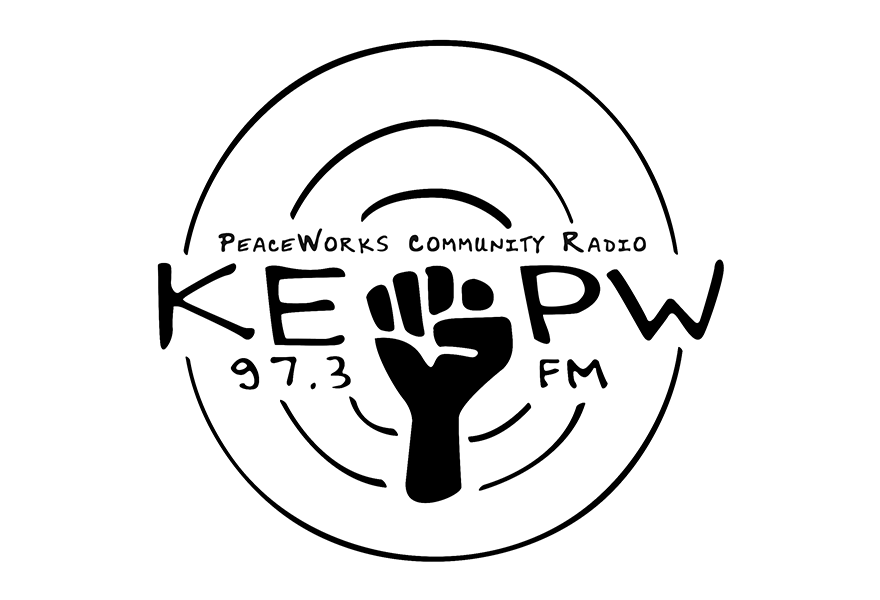 Julie Lambert: Let's talk about home. Wallace Stegner said that 'Home is the notion that only nations of the homeless fully appreciate and only the uprooted can comprehend.' And many more of our renters are becoming uprooted due to lack of local housing.
[00:00:17] Let's take a look at local Census Bureau and Housing Implementation Pipeline statistics for our current housing crisis in Lane County, while keeping in mind that a constant flux of 30,000 students can skew the data.
[00:00:31] Now, according to the data, the population of Lane County is estimated to be approximately 383,000. We had 167,839 housing units as of July of last year. Of those nearly 60 percent are owner occupied and therefore not on the market. The rate of vacancies is currently approximately 1.3 percent out of that remaining 40 percent.
[00:01:01] And people are in poverty at a level of 14.5 percent in our area, which means that over one out of every 10 people you meet is probably struggling just to make ends, meet, pay the rent and keep food on the table. The median gross currently for rent is $1,037.
[00:01:23] For a person working at McDonald's at $15 an hour, that means they bring in about $2,400 a month before taxes. So after taxes, it will take about 50 percent of their wages just to pay the rent. There are potentially 36,000 people in Eugene who are totally out of the market based on income in this game, you definitely have to pay to play.
[00:01:49] And according to Census data, the average income in the bottom 20 percent of Eugene is only $10,000. And these are just statistics that are going to vary in their accuracy, but behind the statistics are real people. Some of the most impacted are our SSI recipients. Their income is based at 70 percent of the poverty level and is now at only $10,092 per year. And Social Security recipients make up to about 22,000 people in our area. And that's not including SSDI or veterans.
[00:02:27] So what are we doing to help make more housing available, especially for those most vulnerable in our community—those with no home at all, or those about to lose their housing?
[00:02:41] This city is partnering with Lane County, which is our region's lead agency on homelessness, social service providers, and other community stakeholders to reduce homelessness and its impact in our community. Right now, we suffer from a lack of affordable housing, limited shelter capacity, scarce mental and behavioral health resources, which contributed to the more than 3,000 people experiencing homelessness and Eugene out of which are approximately 2,000 who don't have shelter every night.
[00:03:17] So what are they doing? The city has been focused on implementing the Lane County Homeless Services System recommendations, also known as the TAC Report, which included street outreach and the completion of a new emergency shelter and navigation center, which will add 75 low-barrier shelter beds in a permanent facility.
[00:03:41] Another area of focus includes implementing strategies outlined in the city's Community Safety Initiative, including increased support for alternative shelter programs; a resources center for people experiencing homelessness, as well as improving current programs and building strong, collaborative community networks that are coordinated and responsive to different needs, including those around camp cleanup and response.
[00:04:11] Current operating city supported shelters include: Dawn to Dawn microsites, Opportunity Village, the overnight Night Parking program, Rest Stops, and Safe Sleep Sites. There are other projects in the works that will be completed within the next few years.
[00:04:28] For those in search of housing that is more affordable, it is understood that there is a longstanding and growing problem in Eugene. The city sees there are two paths to increasing housing affordability: (a) stabilize the cost of housing and (b) raise income.
[00:04:46] The latter is the continued focus of the city's economic prosperity efforts with local partners to stabilize housing. And more specifically, to prioritize funding and implement actions that will have an impact on the cost of housing, staff created the Housing Information Pipeline.
[00:05:06] It's an internal cross-department five-year work plan for the city. This work plan coordinates current and future city resource goals and priorities with the systems thinking approach to housing across the full continuum from people experiencing homelessness to overall housing supply. Importantly, there are several initiatives in the HIP that will require working closely with partners to be successful.
[00:05:35] I have already witnessed such changes creeping into the city's approach, such as seeing the words 'income-based' rather than 'affordable' on some documents, which is encouraging. The HIP plan begins on July 1 this year and concludes in 2027 with updates in between. For more information, go to https://eugene-or.gov.
[00:05:59] We will continue to give you updates on local housing information as it becomes available from local councilors, managers, commissioners, and staff, as well as our many wonderful nonprofits. And this is not meant to be a comprehensive list, as things are cropping up all the time.
[00:06:19] I'd like to give a shout-out to my colleague, Todd Boyle, who has also been buried face-deep in these statistics that affect our families, friends, and neighbors. And I'll leave you with a quote from Abraham Lincoln: 'The strength of a nation lies in the homes of its people.'
This is Julie Lambert for KEPW, and here's to housing.