Bus operators, families at breaking point as LTD forces work on days off
4 min read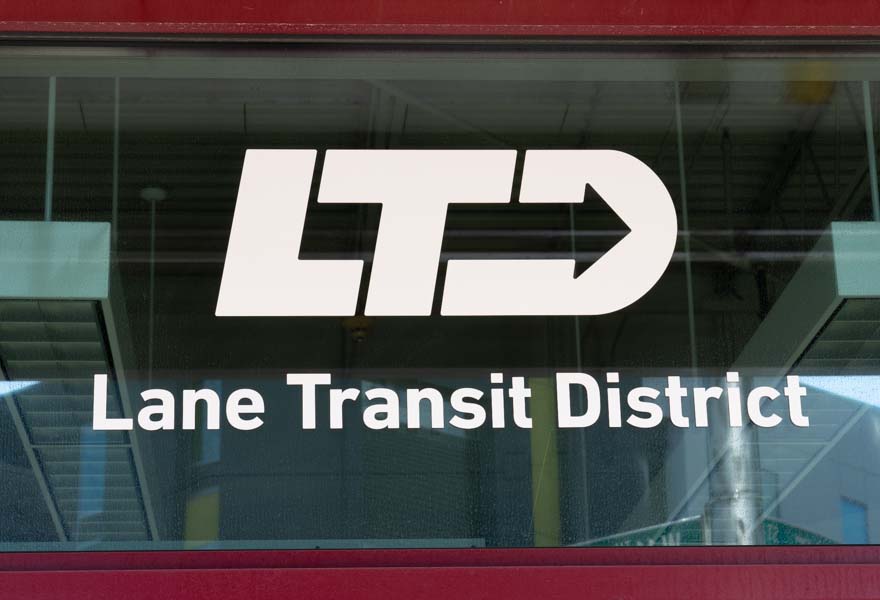 During public comment June 15, the LTD board heard that the district has become dependent on forcing bus operators to work on their days off.
[00:00:10] John Gangl: My name is John Gangl. I'm a bus operator and ATU (Amalgamated Transit Union) 757 representative, live in Eugene, Oregon, and I'm here to represent the bus operators. We've talked a lot about 'force cancels,' otherwise known as 'required to work.' Our operators are definitely feeling a huge impact on force cancels and what they do to our lives. So I was going to give public testimony on what force cancels before the pandemic did to me.
[00:00:34] I got married in August of 2019. I'd used personal vacation days, floating holidays, strung together a period of time for my wedding. And the day I was supposed to pick up my sister and my best friend from the airport was a day where I was coerced into working. I use the word 'coerced' because that was the only day I was going to work that week.
[00:00:54] I was called and asked to work. I said no. A friendly supervisor called me from their cell phone and let me know that, 'Hey, they're going to get you when you come in. If you call now, you can still get paid overtime. Otherwise it's going to be straight time.' So I called and accepted.
[00:01:11] When I was hired on in 2016, people were required to work so much, they could be forced to work three of their four days off in a pay period, giving them one day off every 13 days.
[00:01:24] The old contract language was 'forced to work.' You're 'force canceled' on your day off. The district has become so dependent on requiring people to work on their days off, they fought in the last contract to change the language to 'required to work,' to make it sound more palatable.
[00:01:41] Three minutes is not enough time to go into great depth of what this has done to our families and what this has done to us. But I will say that my husband has joined the group and sent you an email. I do hope that you review that letter as well as my testimony, as well as the testimony of the other operators.
[00:02:00] We are not adequately staffed when people are forced to work on their days off, when our families are suffering, when we cannot be good partners and good parents.
[00:02:09] With that I will also add, if you talk to any of the supervisors here, I've been one of the first to volunteer to help out in several situations. Not that I'm unavailable or unwilling to work overtime, I just have to be able to put my family first. And that's what we don't have the opportunity to do, as bus operators.
[00:02:32] Bill Bradley: My name's Bill Bradley. I'm an ATU (Amalgamated Transit Union) Executive Board Officer here at Lane Transit District. I come before you today to discuss the ongoing matter of staffing, especially within our bus operator ranks.
[00:02:41] After last month's board meeting, where I lamented the lack of urgency in providing the community with increased service, especially in the face of historically high fuel prices, historically high used car prices, and few other reliable and affordable transportation options. Again, I'll reiterate that LTD can be a solution to the current burden that the economic conditions are placing on folks trying to fully participate in this community.
[00:03:01] I only got my first job in Lane County because LTD provided reliable service. Without that job, I wouldn't have been able to start my career at LTD 13 years ago. I wouldn't be here speaking with you.
[00:03:11] LTD is important. And what we do for our community is incredibly impactful for students, workers, employers, mothers, fathers, retirees, the list goes on.
[00:03:19] Running full buses might not be the strategy coming out of COVID but running frequent and accessible buses should be. We cannot expect to reach our routine pre-COVID performance of rides per revenue hour. Even when I was speaking with our lost GM candidate, he was impressed by what we've been able to accomplish in the past— much more productivity than the agency he currently worked for.
[00:03:38] But what brings me here today was the phrase 'appropriate staffing.' That was said at the last meeting. Nine people worked more than 12 hours that day in that meeting; three people were working on their days off. 'Appropriate' is an 'eye of the beholder'-type word. LTD has a habit of requiring their workers to perform on their scheduled day off. This was true pre-pandemic and it's repeating itself post-pandemic.
[00:03:58] ATU has made significant efforts to remedy the situation over the years, and it has lessened. But when I sit through medical insurance reviews of our LTD group, I get very concerned. Our LTD workers and their families are showing us in our insurance claims that this work is taxing them to the breaking point.
[00:04:14] Severe and persistent mental illness ranges from 52 to 96 percent higher at LTD than in the general population. Substance abuse is 90 percent higher than the general population. COPD, congestive heart failure has a prevalence factor over 100 percent when compared to the general population. Stress is degrading the lives of our members and their families.
[00:04:35] Work must be done to ensure that they get their rest time to recuperate, feed their souls, and enjoy their families. That can only be done as staffing is increased to an optimal level that guarantees LTD's workers their days off.
[00:04:47] I look forward to working with everyone gathered here to ensure that LTD is the true pillar of the community and employer of choice, and I look forward to continuing our search for our next leader.