Council returns to a week with both 9/11 and Constitution Day
3 min read
After its August break, the Eugene City Council reconvenes in a calendar week that includes both 9/11 and Constitution Day (which, coincidentally, is Betty Taylor's birthday).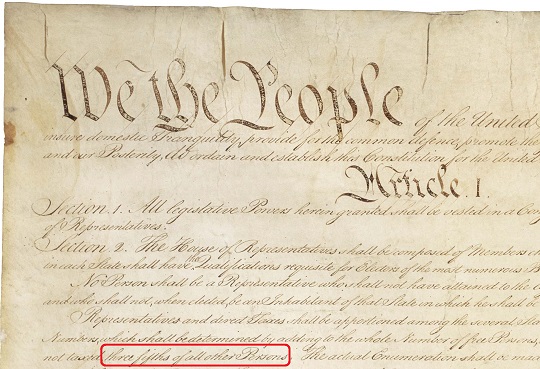 The Eugene City Council reconvenes after its August break, in a calendar week that includes both 9/11 and Constitution Day. Former fire chief and now city Councilor Randy Groves.
[00:00:11] Councilor Randy Groves: We were at the Labor Day picnic. And I just want to thank the Lane County Central Labor Chapter for putting on a nice event. It was good to touch base with that part of our community.
[00:00:19] I also, during council break, had the opportunity to attend the Yogi Tea 50th anniversary celebration and it was quite impressive. I had the privilege of being able to speak at that. They are so community-oriented and do so much more than I ever understood they did in our community.
[00:00:38] And one of the capstones of the event was, they gave a check in the amount of $50,000 to Everyone Village, which is one of our Safe Sleep Sites and one that's been really effectively moving people up the ladder and into independent living and independent housing.
[00:00:56] And then yesterday I had the privilege of attending a community event in the Sky Summit area, which is in by Iris Ridge. And I was able to listen to some of the challenges they're having up there with people starting fires out in the grasslands there, which is on an upslope, under power lines, and right as the leading edge of our South Hills area. So I'm hoping—I know we've got Parks and Open Space plugged in and Public Works—and hopefully Police, and maybe we can find some solutions on that.
[00:01:27] And the last thing I just wanted to mention: Yesterday was the 21st anniversary of 9/11 when our country was attacked and there was…just a complete tragedy, almost 3,000 people perished that day. In those 3,000 people is 343 FDNY firefighters, 37 police officers and eight EMS (emergency medical services) personnel.
[00:01:46] And being a former firefighter and former chief of our fire department, I remember when that occurred. I was a deputy chief at the time and we had firefighters here— on their own dime on their own time— flew back to New York to help out and not only concerned about the rubble pile, but there was just such a shortage of personnel to attend other firefighters' funerals, they started being stand-ins at those, and it was a very emotional and trying event.
[00:02:16] Councilor Matt Keating: Two thousand nine hundred and seventy-seven— 2,977 —victims of terrorism, 21 years and one day ago. Thank you, Councilor Groves for reminding us of the impact that day had on our nation and our community and all of our lives, especially the lives of the 2,977 victims.
[00:02:39] Mayor, as our community has wrestled with smoke and wildfire. I want to take the opportunity the time to thank first responders who have been on the front lines of battling blazes here locally, and the firefighters that Councilor Groves referenced, whom you've worked with, who put on the uniform and are quick to rush in. I want to say thank you.
[00:03:10] And it was a odd experience, mayor. I flew home from being in Washington this last week and to fly home on a United Airlines flight on 9/11 (mm-hmm), gives one pause. So without objection, mayor, I would like to ask colleagues, attendees to observe a moment of silence and reflection if we may. (Yes, absolutely.)
[00:03:41] John Q: After a somber moment of reflection, Mike Clark changed the mood.
[00:03:45] Councilor Mike Clark: I understand the seriousness of the comments of my colleagues, and I don't mean to distract by saying something happy, but I'm an optimist by nature.
[00:03:55] So I will just remind those who didn't know that Saturday the 17th is Constitution Day. That's something to celebrate. And it's also, coincidentally, Betty Taylor's birthday, so I just want to say 'Happy Birthday' to Betty.
[00:04:12] John Q: 9/11 and Constitution Day won't appear in the same calendar week for another eleven years, in 2033.
[Betty Taylor served on the Eugene City Council for 24 years.]