What do you think about Arcimoto subscriptions?
3 min read
How many of you would be interested in a subscription model for an Arcimoto, and what would you pay per month?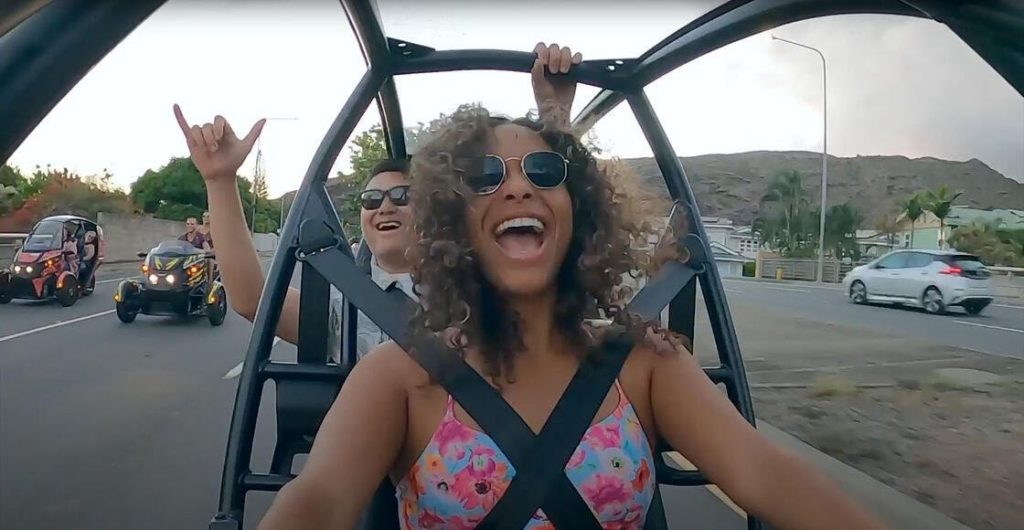 by Jesse Fittipaldi, Interim CEO, Arcimoto
I just returned home from the Micromobility Conference in San Francisco. I am going to use this conference as an indicator of market opportunity and industry trends and share what I learned.
First, I had the opportunity to speak on a panel moderated by Micah Toll of Electrek, a longtime Arcimoto follower and genuinely awesome human. Panelists included David Hyman, CEO of Unagi, a scooter company based out of San Francisco, and Kevin Mclaughlin, CEO of Zygg, an electric bike company based out of Toronto, to discuss sales models: Direct to Consumer vs Retail vs Subscription. What I found intriguing is that Unagi stated they are getting 20 subscribers to every one or two sales. I would never have guessed the two models would have that wide of a gap in interest.
It made me wonder how many folks would be interested in a subscription model for Arcimoto. How many of you would be interested in that model and what would you pay per month? Send us an email to info@arcimoto.com with your thoughts.
In addition to the panel, Arcimoto had a display booth which we shared with our partner Faction. We have discussed our partnership with Faction many times and they have demonstrated their driverless technology running on our platform at our events.
As their technology involves autonomy, the end goal may have appeared lofty and distant to many of you. I'm here to tell you that I believe there is a customer base out there that is willing to pay for a product and service that is enabled with Faction's approach of autonomy combined with remote human assistance.
Who else believes this is true? Nuro was at the conference. With a possible valuation around $8 billion dollars, they just announced a deal with Uber to deliver stuff for them over the next 10 years. That is a huge validation.
Also this week, Magna, the giant corporation specializing in vehicle manufacturing and supply chain for OEMs, announced their partnership with Cartken to launch small form factor autonomous delivery. More validation.
I will tell you, Faction technology on the Arcimoto platform does what these mega companies are going after, at a competitive price. We hope to be on the road with our own major partnerships generating revenue in the very near future. This has been one of my personal dreams for Arcimoto since joining in 2015.
As we discussed in our last Quarterly Webinar, the Arcimoto Team is focused on increasing revenue generation through our sales and rental channels. Our KPIs are looking good and show a scalable opportunity. We now have insight into where and how well, or not well, our revenue streams are working so we can improve them or abandon them. We will go over this in detail in our Q3 Webinar in November.
Everyday, we focus on tackling the supply chain challenges that face our production team, and present hurdles to manufacturing vehicles at our planned cadence. I am really proud of the Team and their ability to keep performing through the COVID disruption to deliver vehicles to customers and our rental operations.
As stated on the call, our overall scale strategy is to set a production cadence that we can plan to, increasing production and sales at a reasonable slope and over a reasonable amount of time, to get to the quarter where we begin self funded operations as efficiently as possible.
I will shoot a video with Nico Penacho on our newly-minted Investor Relations (IR) YouTube channel soon, to provide more detail around this strategy, as it is key to our capital efficiency and the health of the company.
The Team is also majorly focused on landing a commercial sales contract and starting a new revenue stream through our partnership with Faction, as discussed above.
Key Takeaways
Arcimoto continues to work to increase sales, rental revenue, and vehicles produced every quarter.
Arcimoto continues to focus on larger market validating projects that generate larger scale revenue and move us faster towards self funded operations.
Arcimoto continues to focus on making a meaningful removal of carbon from our transportation system.
All of this translates into more vehicles being delivered to happy customers.