Skipanon River opens to hatchery coho up to the Alt 101 bridge
1 min read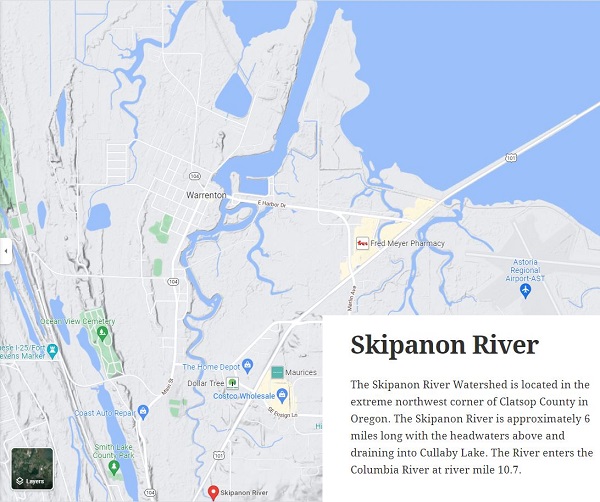 TILLAMOOK, Ore.—The Skipanon River, which is typically closed to salmon fishing, is opening to hatchery coho retention from the Harbor Street Bridge upstream to the Alt 101 Bridge (near Warrenton High School) from now through Dec. 31. The daily bag limit is three hatchery coho, concurrent with the adjacent Columbia River regulations.
"Hatchery coho are moving into an area where we don't usually see them," said Robert Bradley, ODFW district fish biologist on the North Coast. "This is a chance for anglers to target them in an area that's typically closed all year."
The Harbor Street Bridge is the boundary between the NW and Columbia zones, with the Columbia River also open for hatchery coho below the bridge.
For the latest on NW Zone fishing regulations, visit the Recreation Report / Fishing Report at MyODFW.com and click on Regulation Updates.