USFS chief vows support for firelighters, prescribed burns
2 min read
U.S. Forest Service Chief Randy Moore said Grant County's arrest of a firelighter was "highly inappropriate."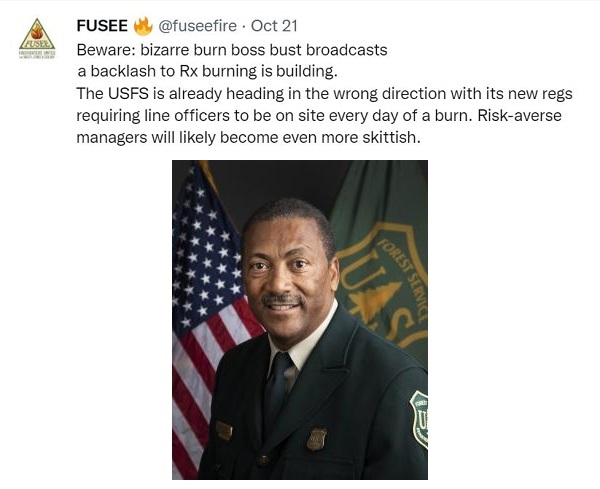 by Chief Randy Moore, U.S. Forest Service
I'm reaching out to you today on a very important and concerning issue that many of you may have seen in the news or social media. 
This week, there was an incident in the Pacific Northwest Region where a Forest Service Burn Boss was arrested while leading a prescribed fire that crossed over onto private lands. They were engaging in appropriate, coordinated, and vital prescribed fire work alongside state and other colleagues approved and supported by the Agency Administrator. In my opinion, this arrest was highly inappropriate under these circumstances, and I will not stand idly by without fully defending the Burn Boss and all employees carrying out their official duties as federal employees.  
This employee should not have been singled out, and we are working to address these unfortunate circumstances on their behalf. This also prompted me to want to reach out to all of you and remind you of how important you are to the success of the Forest Service. You will always have my support and the same from your regional and local leadership. I will aggressively engage to ensure our important work across the country is allowed to move forward unhampered as you carry out duties in your official capacity.
Prescribed fire is a critical tool for reducing wildfire risk, protecting communities, and improving the health and resiliency of the nation's forest and grasslands. This is the work I and your leaders ask you to do – no one is in this work alone. We must, and will, remain committed to learning and sharing the risk and responsibility together, always.
Thank you for all you do.