Urban foresters respond to downed trees and limbs
1 min read
After strong winds swept through the city Dec. 27, Eugene's urban forestry team addressed immediate threats to public safety.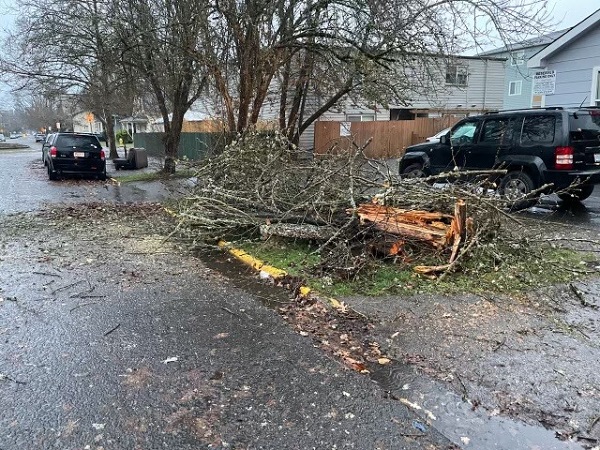 from Kelly Shadwick, City of Eugene Public Works
After strong winds swept through the city Dec. 27, the Parks and Open Space Division's Urban Forestry team is addressing immediate threats to the public safety.
City crews respond to privately-owned trees when they pose an immediate threat to the public safety in the right-of-way. After the wind event of Dec. 27, crews are helping with one limb on a house and another on a neighbor's fence.
Community members are asked to use extreme caution around trees and watch for overhead limbs that could be dangling.
To report hazardous downed trees such as those blocking roadways, please call 9-1-1 in case of emergency or 541-682-4800 on Mondays through Fridays, between 9 a.m. and 4 p.m.
To report downed trees or large branches along streets and in medians please visit our Service Request Page and choose Tree Service Request or call 541-682-4800.