CERT program explores database of local dams Jan. 5
1 min read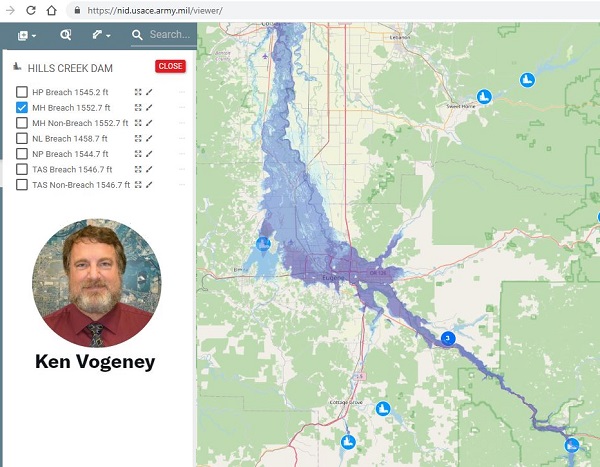 from Catherine Zunno, City of Eugene Emergency Management
Eugene-Springfield area residents are invited to learn about dams throughout Lane County on Thursday, Jan. 5 from 6 p.m. to 8 p.m. at the Eugene Fire Training Center, 1705 W. 2nd Ave.
As part of its regular First Thursdays trainings, the Eugene-Springfield Community Emergency Response Team welcomes Ken Vogeney.
Ken, Springfield's emergency manager, will provide a brief description of the dams managed by the U.S. Army Corps of Engineers, and demonstrate how to access information about those dams that is available to the public through the National Inventory of Dams.
The public is invited to attend and learn more about the CERT program. For more information, visit eugene-cert.com/.