Bethel launches community planning Jan. 18
2 min read
Bethel kicks off its next community planning effort Jan. 18, and encourages all residents, property owners, and business owners to play a role.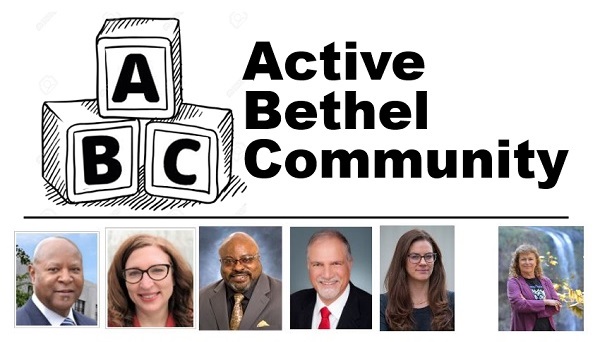 from the Active Bethel Community
Active Bethel Community—whose last neighborhood plan dates from 1982—launches the next Bethel planning effort with a Zoom meeting Wednesday, Jan. 18 from 7 p.m. to 8:30 p.m.
Local elected officials Sen. James Manning, Jr., Rep. Julie Fahey, and Eugene City Council members Greg Evans, Randy Groves, and Lyndsie Leech will be present.
Beyond Toxics will explain the Public Health Overlay Zone and how it will help Bethel, and provide an update on the hydrogen project and the new gas station on Barger. ABC and Beyond Toxics are fighting to get ahead of the pollution problems confronting our neighborhoods.
Based on what was learned from the debacle of extreme community harm caused by J.H. Baxter, ABC and Beyond Toxics have proposed that the City of Eugene adopt a public health overlay zone and risk bonds to ensure that companies don't "pollute and scoot."
Local officials will also hear survey results from over 750 visioning surveys collected in both English and Spanish at ABC's many 2022 events.
Many community members are asking what Bethel planning might entail. The almost-completed River Road/Santa Clara Neighborhood Plan offers many ideas. The two northwest neighborhoods considered community, transportation, parks and natural resources, land use, and economic development.
We invite you or your organization to join in the work of the Active Bethel Community neighborhood association to make Bethel better. Anyone who lives in Bethel or owns property or a business here is automatically a member.
ABC was chartered by the City of Eugene in May 1974 as Active Bethel Citizens. As soon as we have presented our revised bylaws and charter to the city council, we will officially become the Active Bethel Community.
ABC has been formed to help resolve the concerns of the people of the neighborhood. These concerns include, but are not limited to: land use and planning, social, recreational, educational, economic development and transportation needs; and to promote a sense of community cohesiveness and self-reliance.
ABC will also serve in an educational capacity to inform the citizens in this community, and to continue the planning process by periodically reevaluating its goals, objectives, and recommendations.
We have many committees that people could join to lend their voices. They are listed at the ABC website; just contact the chairperson listed on the committee list. All ABC members are welcome.
We always need email, phone calls, and testimony to city council to support prioritizing public health over increasing industrial emissions inside our urban boundaries.