Ride LTD to the Oregon Country Fair
1 min read
Ticketed fairgoers can ride the bus free from downtown and Valley River Center to the Veneta fair site on July 7, 8, and 9.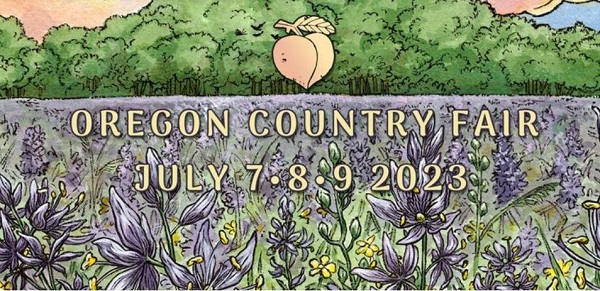 from Pat Walsh, Lane Transit District
LTD and Oregon Country Fair have partnered again to provide ticketed fairgoers a "fare-free" ride to the event in Veneta on July 7, 8, and 9.
The OCF has purchased bus service for ticketed fairgoers traveling from LTD's Valley River Center Park & Ride and Downtown Eugene Station to the fair site west of Veneta on Highway 126.
OCF service begins at 10 a.m. with the last departing bus to the fair from Eugene at 5:30 p.m.
Fairgoers are encouraged to plan their travel to the event and to be patient. LTD is experiencing a bus operator shortage which may make the wait time to ride on the "fare-free" shuttle service a little longer than in previous years.
To board the bus to the OCF, staff will be verifying that passengers have a valid ticket to attend the event. Fairgoers without a ticket will not be allowed on the buses. No tickets are sold on site.
For more information about OCF see ticket information, shuttle bus information, and the shuttle service map. Complete LTD bus schedules are available online.