Public Comment of the Month: Protect solar access
3 min read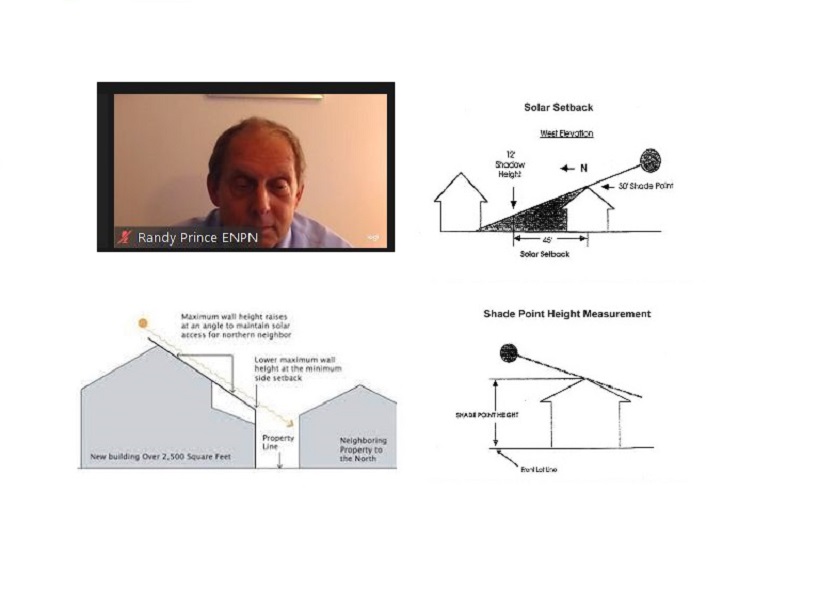 Our public comment of the month comes from the June meeting of the Neighborhood Leaders Council. Randy Prince recommended a policy adopted by the Amazon Neighbors: Protections for solar access.
Randy Prince: [00:00:13] It seems to me like neighborhoods have taken a beating at the legislature this year. The supporters of land use planning, a very progressive idea, have really been beaten back by the interests of developers and those who believe, perhaps earnestly, that most of our rules are wrong, and perhaps just to serve the privileged, and even more, the argument that it's a racist system to have things like single-family homes. With that sort of rhetoric, in spite of attempts to combat it, the legislature has stripped away a lot of the sensible rules that exist.
People will look at neighborhoods that are well-planned, single-family homes, they're mostly white. So that must be what the system is doing. In fact, the system is supporting wealth and unfortunately the wealthier tend to be white. It's not because the single family home is inherently only for white people.
And then you have the idea that more dense homes will automatically serve less environmentally destructive transportation. The problem there, of course, is that the people who move into these new $300,000 units really don't want to give up their cars.
I just wanted to raise an issue for your consideration as neighborhoods— we did it in the Amazon— and that is to protect solar access. The impact of stripping away all the rules about separation of houses and everything, leaves many homes in the shade. Eugene had solar access laws that protected your right to direct access to the sun. We stripped away most of them, some cities never had them. A relative was in town recently told about their place in Seattle and how the neighbors with the 800 square foot home, replaced it with a 5,000 square foot thing that leaves their whole property in the shade. And my brother's not a property speculator, but it definitely degrades him, and there's no compensation for that. And the home shelters the assets of the owners, of course, 'cause that's what real estate is all about, sheltering assets. There are no more people living there in the 5,000 square foot thing.
But solar access is important because not only do people put photovoltaic cells on their roof. Homes cannot be designed for passive solar energy efficiency without an assurance that the sun will reach the property. That's reason number two.
Reason number three is, I think people should garden and have green spaces that can live with the direct sunlight.
And fourth, people need direct sunlight.
So I would encourage you and your neighborhoods to have a discussion on solar access.
If you're the type of neighborhood that is like mine, the Amazon, where I live, is a tear-down neighborhood, the vast amount of money to rebuild properties—investment money, owner-occupiers, or outside investors, doesn't matter —the homes are torn down and they throw the neighbors in the shade. I would encourage neighborhood associations to pay attention to that. And it is a progressive issue that cuts against the rhetoric that neighborhoods are the backward voice of privileged white people.