'Water is life': MWMC honored for educational video
2 min read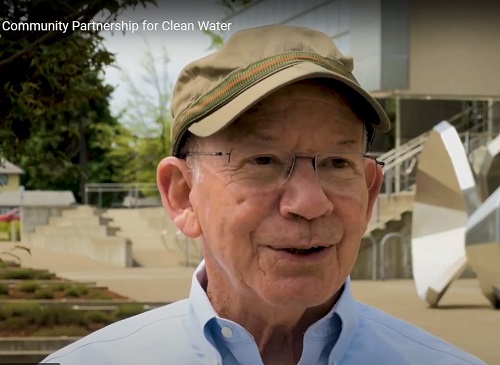 Eugene-Springfield's Metropolitan Wastewater Management Commission (MWMC) won a 2022 National Environmental Achievement Award for its educational video, "Community Partnership for Clean Water."
MWMC produced the video to foster public awareness of the MWMC, the regional wastewater system, and maintaining water quality and a sustainable environment.
While 86 percent of community members surveyed view protecting air and water quality as an important community issue, name recognition of the MWMC and the understanding of the services provided are low.
Staff recommended a new flagship video to educate the community on the importance of clean water and detail who the MWMC is and their impact on the community.
The MWMC communications team selected 15 community leaders to contribute to the video, including drinking water utility executives, environmental group leaders, members of the business and farming communities, local and national elected officials, and regional wastewater staff.
Rep. Peter DeFazio appears in the video. "Clean water is absolutely critical—and well-balanced water—to making good beer," he said.
Supplemental footage was captured at various locations throughout the Eugene-Springfield area to visually convey the importance of clean water for all aspects of community life.
A digital campaign shared the video with community members through platforms such as the MWMC YouTube channel, website, social media, and newsletter.
Partner organizations also shared the video with their audiences.
The National Association of Clean Water Agencies recognized MWMC in the "Public Information & Education – E-Media" category, offering congratulations to MWMC and everyone involved.
MWMC serves about 250,000 people as the area's regional wastewater provider.