Encircle Films welcomes Kelsey Juliana Dec. 7
2 min read
Encircle Films continues its first Wednesday series Dec. 7 with a screening of the documentary Youth v Gov., followed by a discussion with Kelsey Cascadia Rose Juliana.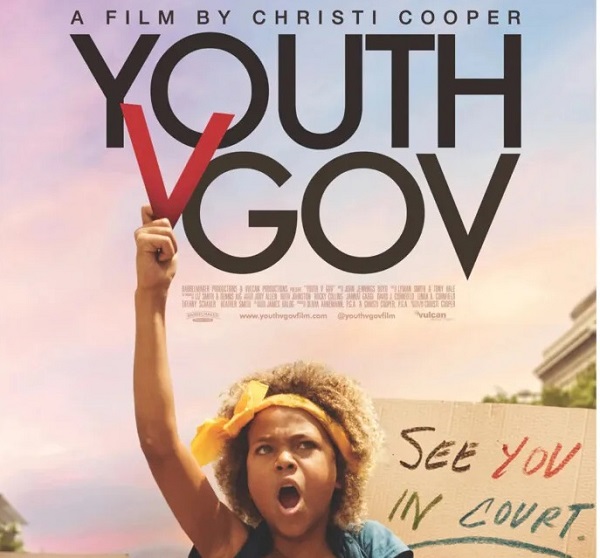 How can we bring accountability over the climate crisis?
Encircle Films continues its discussion series Dec. 7 at the Broadway Metro with a 6:30 p.m. screening of the documentary Youth v Gov.
This inspiring story documents 21 young people from across the country—including Kelsey Cascadia Rose Juliana—as they file the groundbreaking lawsuit Juliana v. United States.
The case reveals evidence that the government has endangered their constitutional rights to life, liberty, and property by acting over six decades to create the climate crisis.
Audience discussion with Kelsey follows the film.
Purchase tickets through Encircle Films or the Broadway Metro.
The mission of Encircle Films is to create awareness of important social issues by showing impactful documentaries, inviting guest speakers to facilitate audience discussion, and inspiring citizens to get involved in issues of importance to them.
Every first Wednesday, from September through June at the Metro Theater, concerned people come together to watch, listen, and participate in the screening of a film followed by a discussion about current issues facing our community and our planet.
Now in our tenth season, Encircle Films has covered topics including climate change, health care, homelessness, gun violence, concerns for vulnerable and aging citizens, social justice issues, and many more.
The hosts of this series are a group of community-minded individuals dedicated to exploring issues that affect us on a global and local level. Our common goal is to give voice to our spirit of concern for community, country, and planet. Our ultimate hope is to create a world of mutual respect, integrity, and compassion.
For more information, email info@encirclefilms.org.