PSU survey on microplastics closes May 12
3 min read
According to PSU researchers, humans produce approximately 300 million tons of plastic and dump over eight million tons into the oceans each year.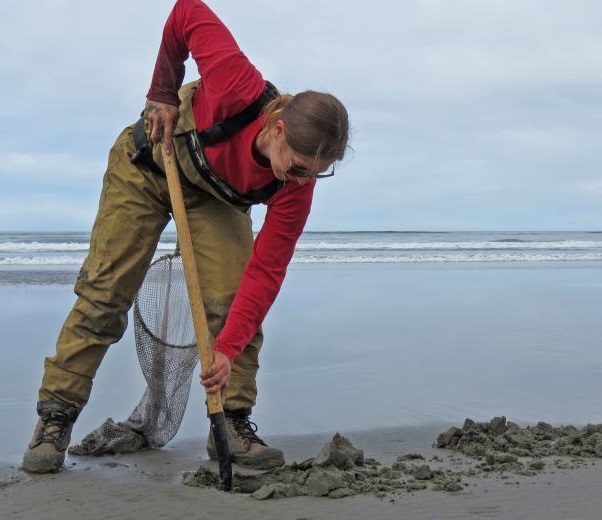 Portland State University is conducting a survey on public attitudes and concerns about microplastics in Oregon.
With the help of a planning grant from the National Science Foundation, a Portland State-led research team has been taking a closer look at the microplastic cycle across the Columbia River Basin, one of the largest river basins in the U.S.
Elise Granek, a professor of environmental science and management, said sources of plastics in those waters can range from agriculture to septic systems to dryer vents.
"Some sources emit microplastics that are in the air," she said. "Some of them settle on the land, some get washed into stormwater through rainfall events or washed into the river, and some get re-aerosolized. We want to better understand the sources of microplastics and how they differ between inland rural and urban areas before they reach coastal areas."
Environmental microplastic contamination is a significant problem, as microplastics have been found all over the world, from within deep sea creatures to protected wilderness areas at altitude — but there's still much to learn about the sources and how they move through the landscape.
The project will involve sampling diverse sources of microplastic across rural and urban inland areas and convening a series of workshops, creating a regional network of scientists, sanitation managers, industry representatives, educators, tribes, fishers and non-governmental organizations engaged in understanding environmental microplastic contamination, as well as recommending policy, management, and technology solutions to reduce or eliminate microplastic contamination sources.
The NSF planning grant, estimated to continue through Dec. 31, 2023, is collecting preliminary physical and social data to inform a series of workshops:
A Key Informant Workshop, a webinar of Oregon-based stakeholders known to the project team, providing input on sampling, survey content, and subsequent workshop design.
A Basin-Wide Workshop, gathering a larger group of stakeholders from across the Columbia River Basin, providing an overview of the state of the science on microplastics; enlisting their respective professions, disciplines, and regional and cultural perspectives in identifying future microfiber research priorities; and identifying practitioner-leaders for co-developing microfiber research with the project team.
A Network Advisory Team Workshop, synthesizing lessons from the planning process and finalizing goals for a full-scale project.
The Columbia River Basin covers 258,000 square miles and includes parts of seven states and one Canadian province. In its 1,200-mile course to the ocean, the river flows through four mountain ranges and drains more water to the Pacific Ocean than any other river in North or South America.
Participation in the survey is voluntary, and the questionnaire takes less than 15 minutes to complete. You will be asked to answer a series of questions that will assess your prior knowledge, opinions, and perceptions on microplastic pollutants. Any survey information shared outside the research team will be anonymized and reported only in aggregate/summary formats with any identifying details removed.
Survey information collected for this research will be used to create a publicly available report to guide decision-making and policies about microplastics. The information will be used to develop policy centered on microplastic management that addresses the interests and concerns of survey participants.
The survey closes May 12.