Papa's Pizza benefit Aug. 30 for Jasper Mountain
2 min read
With four decades of experience, Jasper Mountain, one of Oregon's most significant efforts to treat child abuse, has grown to become a national and international resource for children and families.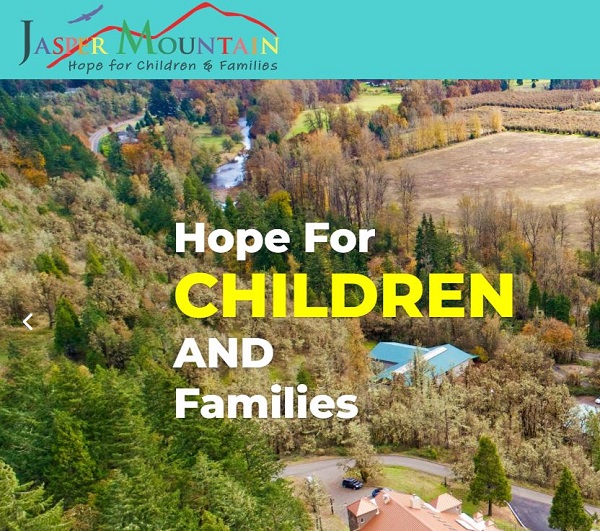 by Marty Wilde
All day today, Wednesday, Aug. 30, you can eat great pizza and donate to a great local nonprofit.
Papa's Pizza will be hosting a fundraiser for Jasper Mountain at all three local Papa's locations: 1700 W. 11th Ave, Eugene; 1577 Coburg Rd., Eugene, and 4011 Main St., Springfield.
How does it work? Just present a hard copy or e-version of the attached flyer at checkout. Jasper Mountain will receive 50% of all sales from dine-in and take-out.
Who is Jasper Mountain? Funny you should ask! My wife is a member of their board of directors, and Becca Keating, my former chief of staff, now works for them.
Situated in the heart of the beautiful Willamette Valley just outside of Eugene/Springfield, Jasper Mountain is a children's 24/7 psychiatric, residential treatment facility committed to helping the most vulnerable children in Oregon and around the country.
A one-of-a-kind nonprofit, Jasper Mountain is often the last hope for children ages 4-13 who have experienced trauma, have not been successful in out-of-home placements, have been hospitalized for psychiatric reasons, and more. Utilizing a trauma-informed care model that focuses on a holistic treatment approach enhancing the mind, body, and spirit, Jasper Mountain is truly a place of hope and healing.
Jasper Mountain Center accepted its first child in 1982. From the beginning, the children who came to live at Jasper Mountain talked of physical and sexual abuse. The common denominator and the focus of the program has remained treating the young, abused child in a family setting, not an institution. The program has combined traditional psychological and psychiatric interventions with innovations in treating abused and emotionally disturbed children.
A full educational program began in 1989 (Jasper Mountain School); and a short-term evaluation center (SAFE Center) and a therapeutic foster care program started in 1995. A day treatment program was developed in 1997. Community-based wraparound services, called the Village Program, began in 2004. The crisis response program began in 2005.
As patterns of behavior became better understood, the residential treatment program developed areas of clinical specialization. Nearly four decades of experience have produced effective treatment for the most challenging childhood disorders such as: traumatic stress, violence, sexual misbehavior, and attachment issues. The program has been both nationally and internationally recognized for innovative treatment in each of these areas.
Jasper Mountain has grown to become one of Oregon's most significant efforts to treat child abuse and has grown to become a national and international resource for children.
Please join me in thanking Papa's Pizza and supporting Jasper Mountain. Donations may be mailed to: Jasper Mountain, Attn: Becca Keating, 37875 Jasper-Lowell Road, Jasper, Oregon 97438.
Subscribe to Marty Wilde's Letters From a Recovering Politician.